At Doppler Labs, we're passionate about giving people control over their hearing experience. When we design products, we always consider how we can help those who want more affordable, socially-acceptable, and accessible technology. Our products can provide lifestyle-improving options for people who want to hear better in loud environments or engage the world around them in a new way.
Why the OTC Hearing Aid Act of 2017 is important to Doppler Labs:
1 in 4 users who purchased Here One uses it to optimize hearing.
1 in 5 request come in from the Hard of Hearing community asking about Here One.
Users say that Here One helps de-stigmatize hearing loss by providing a socially acceptable solution that everyone can use.
Imagine how many more people's lives we could forever change if we can make it available to a wider audience.
Hearing speech in a noisy environment should not require a prescription/trip to an audiologist/month long process/thousands of dollars. Here One is accessible, affordable, and socially acceptable.
Stories of consumers who have experienced the power of Here One:
Ace: "It literally brought me to tears. I had accepted that my life would include limited accessibility. The Here One let me know that there are options which is truly life changing."
Kirsten: "I'm a hearing-challenged person and I pre-ordered my earbuds in June of last year. I received them only yesterday, and they have already transformed my experience at work this morning. Please let me know in what way I can contribute to the wonderful, life-changing work you guys are doing. I would love to participate and give back to the technology and culture that you are all developing. Thank you! I don't know if I've really heard my world until today."
Alfredo: "My dear, beautiful sister Teresa had a fall about 20 months ago, she hit her head and though she was healthy, she has suffered a lot of consequences, to the point that she can't work, or enjoy walking in a city (she lives in London), or stand the noise in a normal restaurant. Despite her high spirits and perseverance, she was a bit cranky, and looked angry and sad at times. After another sister described her problems with background noise to me recently, I thought the Here device may help her. I was blown away by the result, she loves the Here and has been reverted by them to her usual happy self. Here is a picture of her today celebrating her birthday with the Here on!"
Adam: "I tried the listening devices on and was absolutely blown away. I could hear the music, I could make out the lyrics, and I could hear the people in the audience singing along. This is the first time in my life I've ever had this experience and it was absolutely amazing. I've been partially deaf my entire life and I was so thrilled to have that experience."
Gemma: "I love all of you. Has anyone ever been so flattered showing off a hearing aid before"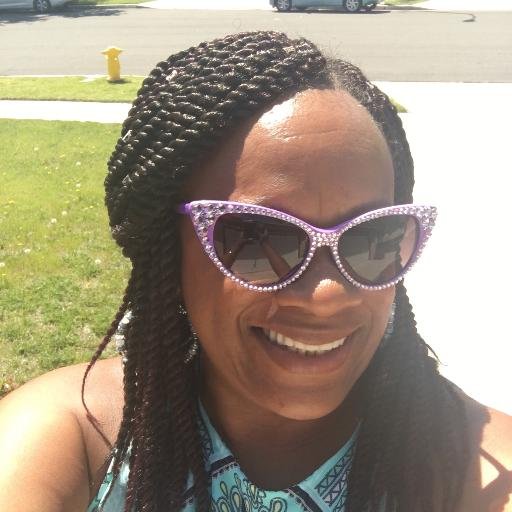 Pauletta: "I do have hearing loss from when my husband shot me, so it's hard to balance one ear works and the other doesn't. I quit wearing the hearing aidbecause it's extremely annoying. Here One is amazing and has changed my life and it looks so cool."
Trace: "My programmable digital hearing aids (now 4+ years old and therefore undoubtedly out of date – you wouldn't use a 4 year old iPhone now, would you?) cannot match the HO restaurant noise filter. Until such day as I can afford new aids ($5,000+ and not covered by any insurance) that can match HO's restaurant noise filter I will be bringing HO with me every time I go out to eat."
Alyssa: "So I love the Here product! I think they are so fun to play with and the potential for them is off the hook! By being deaf, I only hear sound coming in one way: through a microphone, but with the Here buds, I can manipulate it to where I can "relearn" the way something sounds such as music, TV, or nature. One suggestion I might have is the clarity of the microphone a little better, I seem to struggle to have it have enough clarity to use in a classroom type situation. Another thought for the sound range is maybe the ability to enhance the mid to high pitches where one like me lacks in hearing."
Ulf: "Last week I let an old friend who has bad hearing try them, she has turned down some hearing aids before since they created much uncomfort both physically and sonically. She loved the Here plugs! Her husband loved them even more since he could turn down the volume of the TV. She also had a much easier time to be a part of an conversation. Thank you for making this product, I´m looking forward to your updates and any coming products!"
Lauren: "So this is Lauren trying out Here for the first time in a noisy crowded restaurant she would normally refuse to even enter. She set it up with her I pad and while doing so at the table was all furrowed brow. Once it installed she immediately turned the sound all the way down and this was her smile. Like magic. Thank you. It is so nice that she can hear us as well. You can see in the picture one of her previous headphones, Razer brand which are not good enough for a restaurant, but she likes for the cool factor. Honestly we didn't have many strategies before this. Mainly avoidance. The school had tried giving her stress breaks, and extra time for her work, but this was ineffective. I'll keep you posted. So promising. Thank you."